Beds, Mattress & Headboards Manufacturer
Walker & Slater Beds Ltd
The good night sleep experts.
With over 50 years in the Industry, Walker & Slater Beds are experts in their field, we manufacture a range of quality mattresses, Ottoman frames, Divan beds and Headboards for trade and retail outlets. We take pride in the fact our products are manufacturered in Yorkshire, ensuring our tradition Yorkshire quality and durability.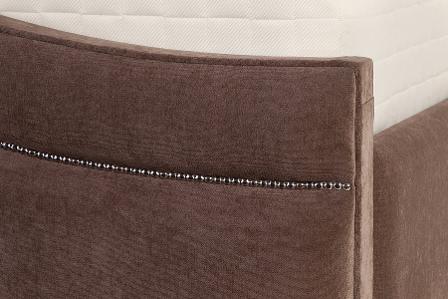 Range of Colours & Styles
Range of Mattresses
We know everyone is different, so we have a wide range of mattresses to suite every style, budget and member of family. Looking for hard, soft, medium, pocket sprung, vented or memory foam, we have every combination possible.
We offer made to measure for all sizes, from 3ft Single all the way upto the 6ft Super King Sizes.
Look for the following icons on Walker & Slater mattresses, guaranteeing quality and industry wide standard:



All Walker & Slatermattresses come with our quality assurance label, highlighting all the features and benefits that are packed in that mattress.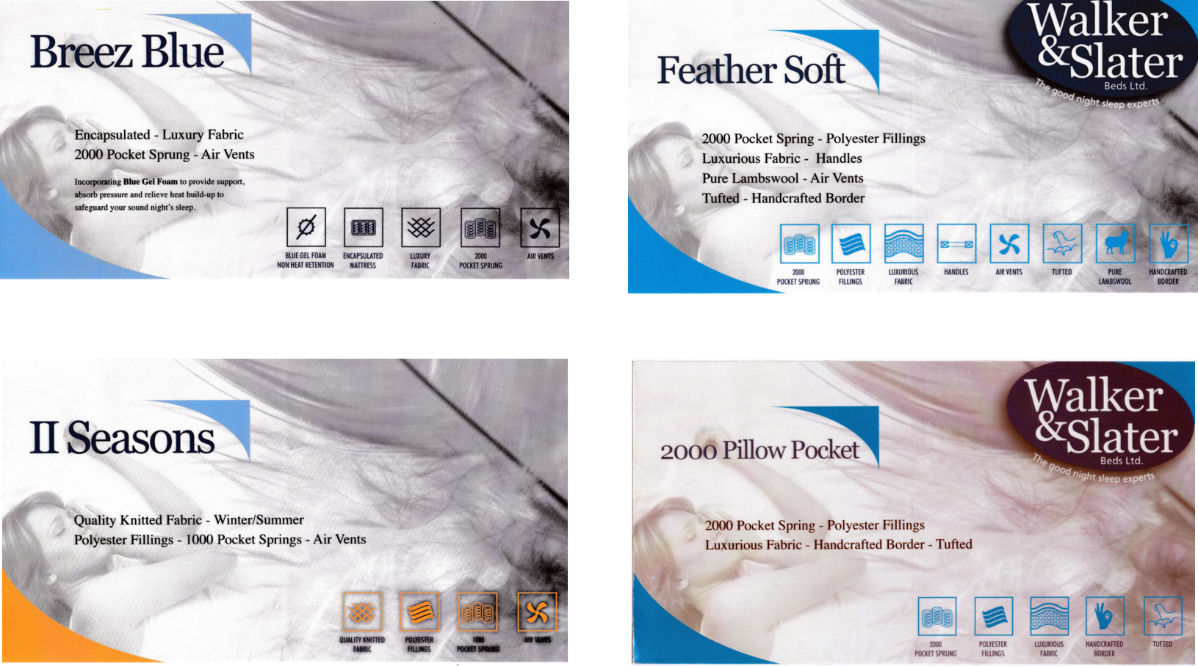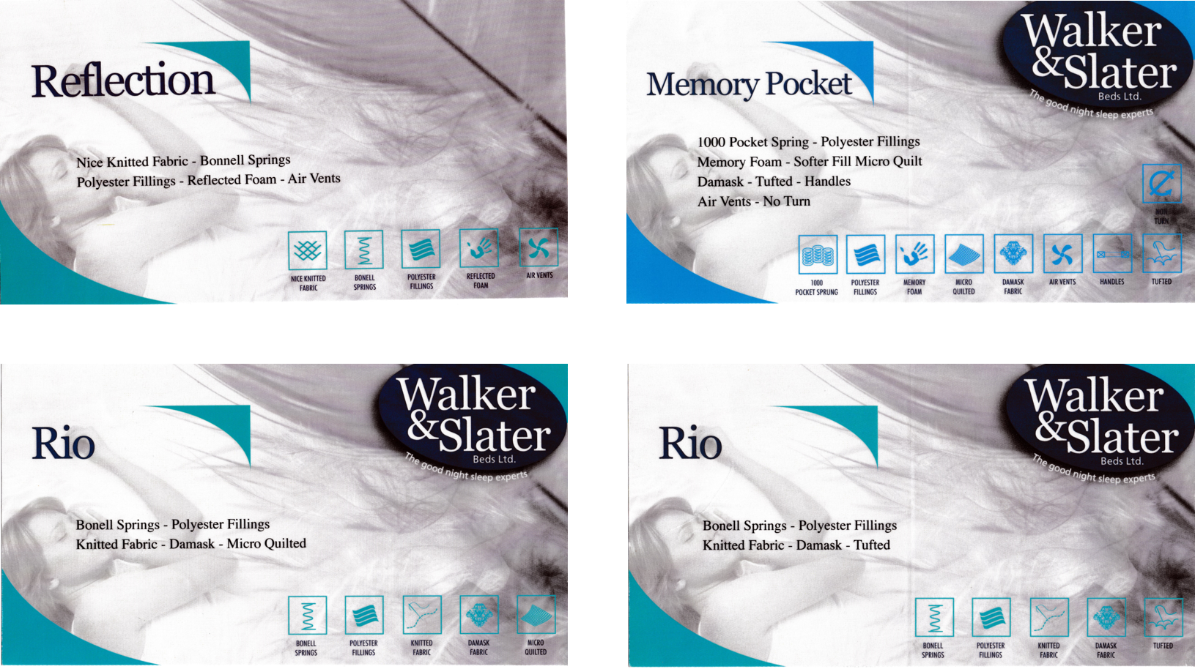 Range of Beds
Our beds are availabe in a varity of sizes from Single beds to Super King size. They also have the options of Divan or Ottoman frames in all our range. T
Ottoman Range
Effortless and space saving Ottoman beds feature high quality frames with gas hydraulic mechanism are bothe easy to use and practical. The Ottoman range can be configured to lift from either Left, Right or End.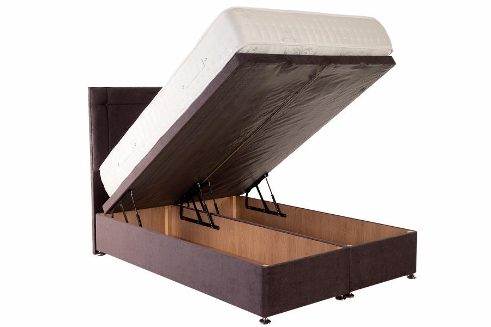 Divan Range
The contemporary Divan style feature quality frames with an option to add smooth running drawers either on the Left, Right or End, making the Divan range very versatile and accomodating any bedroom arrnagement.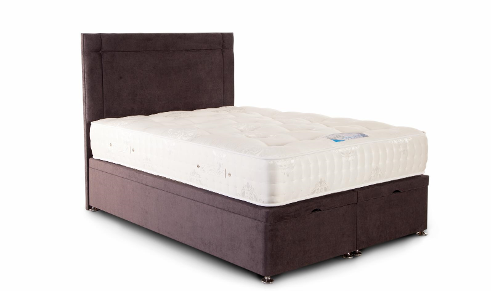 Range of Headboards
Headboards generally are an essential part of the look and feel of the bedroom, the style, colur, texture and design all come together to form a headboard that sits perfectly at the top of each bed. We have a wide range of headboards that complement and enhance the overall placement of your bed. We offer the standard 26" Headboard with wooden struts or the 50" Floor Standing Headboards.